E-LEARNING
E-LEARNING is a modern teaching tool using computer and Internet. It allows teaching a foreign language without physical presence at the classes. It provides everything you need to effectively learn to speak, read and write in a foreign language. The tool uses film, interactive photos and sound. It is a comfortable and efficient teaching method.
We offer 3 courses: NO PROBLEM, OLIVE GREEN, BUSINESS ENGLISH.
NO PROBLEM
MULTIMEDIA LANGUAGE COURSE
Multimedia course teaching one of seven languages: English,
German, Spanish, Italian, French,
Russian and Polish for foreigners.
Teaching includes working with texts, understanding them,
repeating vocabulary and expressions using recordings
prepared by native speakers.
The system contains repetition algorithm which is calculated
individually for each student.
OLIVE GREEN
ENGLISH LANGUAGE COURSE WITH AN INTERACTIVE FILM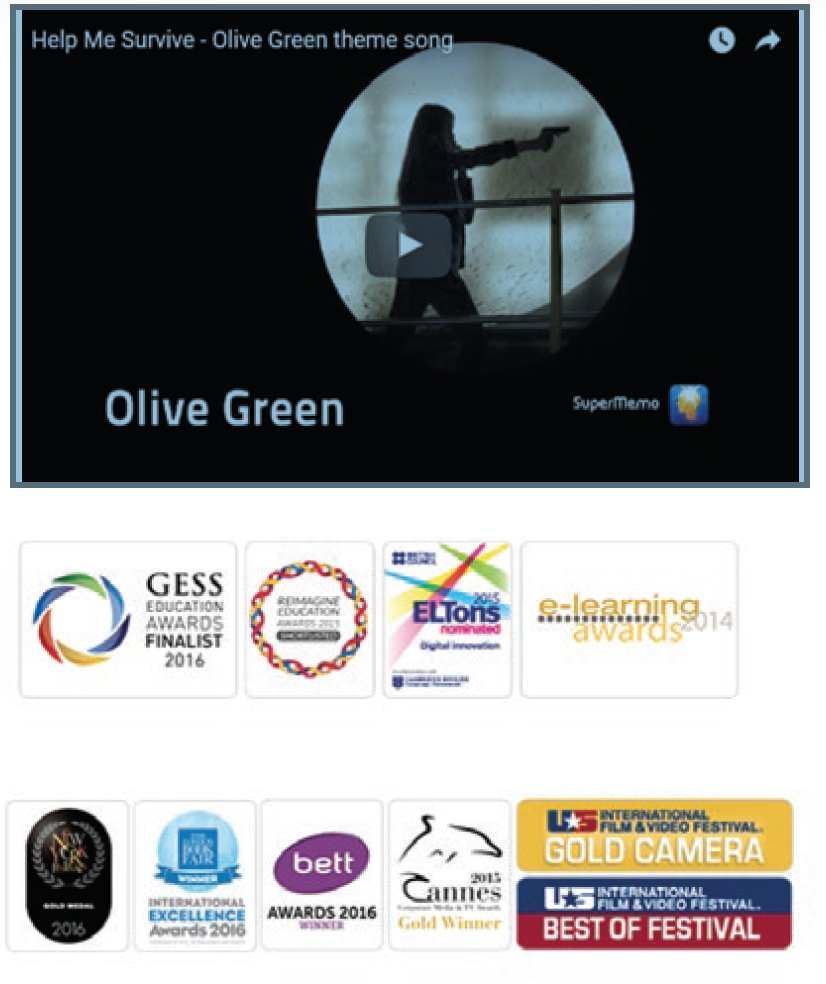 Olive Green is an English course based on an interactive action movie. It teaches English at the levels from basic to advanced.
The English course connected to the film allows effective and entertaining learning on the basis of 6400 language exercises. Moreover, you decide about the course of action in the film, participate in interactive dialogues with the characters, solve language and other tasks.
Through participating in film dialogues in English, you practice language in actual situations.
BUSINESS ENGLISH
MULTIMEDIA ENGLISH COURSE WITH FILMS
Business English is a modern business language course and excellent support in preparation for the Cambridge English examinations: Business Higher and TELC BE. It introduces 1500 new business expressions and words at the advanced level.
The classes are based on film materials presenting the business world. The course consists of five elements: "Starting a company"
"Management"
"Marketing and advertising"
"Business communication"
"Negotiations and presentations".