WE HOLD AN ACCREDITATION FOR PTE EXAMINATIONS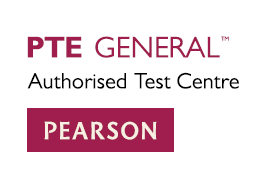 We organise courses preparing for PTE GENERAL examinations and PTE GENERAL examinations under patronage of PEARSON.
Examinations and courses preparing for the examinations are conducted at our school located in the centre of Warsaw or at any location you specify all around Poland.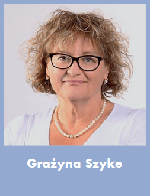 We employ a team of qualified teachers and examiners who care about the quality and effectiveness of language training in companies and institutions.
EXAMINATION SESSIONS
Sessions are held 5 times a year in the months of May, June, October, November, December. Applications must be made 40 days prior to the scheduled exam date.
PREPARATION COURSES
Courses organized on your request at any time and place. There are also training rooms at the headquarters of Lingua Nova in the center of Warsaw.
| | |
| --- | --- |
| ABOUT THE EXAMINATION | • it is designated for people whose mother tongue is not English (English for Speakers of Other Languages – ESOL) • it focuses on communication in "real life" situations • it checks four language skills: listening, reading, writing and speaking • it verifies grammar knowledge during assessment of other language skills • it is based on didactic materials available on the market |
| PTE GENERAL RECOGNITION | • recognised by the Ministry of National Education as confirmation of language qualifications required from the persons who wish to work as English language teachers in kindergartens or primary schools (classes I-III, B2 level) • recognised all around the world by higher education entities, as well as education authorities in many countries, as confirmation of language command at a specific level • constitutes the basis to discharge the candidates from the doctoral examination with respect to contemporary foreign language |
| EXAMINATION FORM | PTE consists of written and spoken part. The first part of PTE is a written test checking your understanding of spoken and written text, as well as writing skills. The second part consists of an oral test checking your ability to communicate in foreign language. |
| EXAMINATION DATES | PTE GENERAL examination sessions take place 5 times a year, in May, June, October, November, December. |
| PARTICIPATION SUBMISSION | The submission to participate in the examination should be filed 40 calendar days before the planned date of the examination. In the case of ordering the examination within the period shorter than 40 days, an additional fee is charged for each ordered examination sheet amounting to PLN 50.00/person - in the expedited procedure. |
| PAYMENT | Payment for the examination should be made in advance, 40 days before participating in the examination, to the following bank account: Bank Handlowy S.A. – 97 1030 0019 0109 8503 3002 4101 |
| EXAMINATION RESULTS | The results of the examination are announced approximately 8 weeks later. The certificate is granted permanently - it does not expire. |
| ORGANISATIONAL INFORMATION | In the case of resignation from participation in the examination, an official justification of absence is required, for example a medical certificate. If the resignation takes place after the deadline for its notification, only the fee for examination is collected in the amount of PLN 50.00/person. It is also collected in the case of failure to participate in the examination. Should the participant fail to report absence at the examination, the fee is not returned. The PTE GENERAL examinations have been developed in accordance with the assumptions of the Common European Framework of Reference for Languages. |