WE HOLD AN ACCREDITATION
FOR TOEIC® EXAMINATIONS
We organise courses preparing for TOEIC examinations
and TOEIC Listening & Reading examinations.
Examinations and courses preparing for the examinations
are conducted at our school located
in the centre of Warsaw or at any location you specify
all around Poland.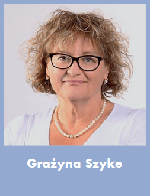 We employ a team of qualified teachers
and examiners who care about the quality and effectiveness of
language training in companies and institutions.
PREPARATION COURSES
Courses organized on your request at any time and place.
There are also training rooms at the headquarters of Lingua Nova in the center of Warsaw.
ABOUT THE EXAMINATION

- a diagnostic examination checking practical command of English in business environment at A1-C1 levels
- checks your command of English in working environment
- it is designated for people whose mother tongue is not English
- provides a precise measurement of language skills within the scope of listening, reading and grammar
- over 7 million participants
- an English language testing tool recognised all around the world

RECOGNITION

- constitutes the basis to discharge the candidates from the doctoral examination with respect to contemporary foreign language
- recognised by the Civil Services in recruitment proceedings
- recognised by international companies and corporations during recruitment and training

EXAMINATION FORM

traditional (paper test)

STRUCTURE

200 test questions in two parts:
I – listening (45 minutes)
II – reading (75 minutes)

DURATION

120 minutes
The test session takes place under supervision of an accredited ETS examiner in the rooms meeting the ETC requirements from the point of view of seats location – the distance of 1.5 metres between the participants. The rooms also offer suitable audio facilities.

LANGUAGE PROFILE

General business language in the work environment.

GOAL SETTING RULES

Setting a grading goal, for example 465 points.
Grading scale: 10-990 points.
Apart from grading, the participants also receive a Language Skills Table specifying language skills of the test participant and interpreting the grading result.

RESULTS

Up to two weeks after the examination.